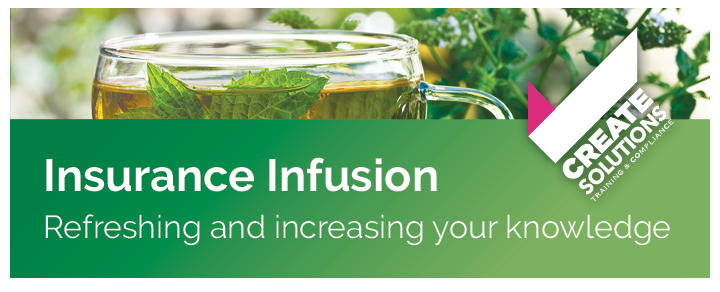 Commercial Insurance Policy Wordings – BOOK NOW – 14th March 12-1pm
A plain English overview of understanding an insurance policy wording
This FREE webinar for Create Solutions clients will be presented by Alan Chandler, one of the most popular presenters in the UK, looks to provide a plain English walk through of what makes up an insurance policy wording.
One of the learnings of the 2020 Bi and Covid-19 court battles is the importance of understanding the construction of policy wordings.
 All brokers, underwriters and claims staff should have a good grasp of the component parts of an insurance policy wording and this presentation will provide this understanding.
It is great for those who have not had any formal training on this, to enhance CPD and as a refresher.
Learning Objectives
Delegates will be able to understand:
How policy wordings are set up and what contract law takes into account in respect of the interpretation of wordings.
How the law views insurance policy exclusions, conditions and warranties.
How the Consumer Rights Act and Unfair Contract Terms Act respond in respect of exclusions, conditions and warranties.
What is the difference between joint and composite insured and why an underwriter has to be careful covering the latter?
The different options to consider in respect of contribution conditions.
How to use policy wordings to control exposure.
Date: 14th March 2022
Time: 12-1pm
Held: via Zoom
Cost: FREE OF CHARGE TO OUR CLIENTS
To Book:
Please note the maximum number of attendees is 3 per firm (if you need more then please let us know and we will let you know if we have any spare places due to cancellations)
We will not be sending you a booking form for the webinar as it is a FREE webinar. However, if you are unable to attend please let us know in advance so that we can offer your place to another person.
The webinar will be delivered via ZOOM and log in details will be sent in advance of the session. Please ensure you have the appropriate software/apps and login details before the session.
To book please contact Deborah@createsolutions.co.uk